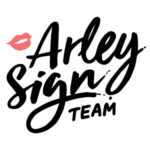 Temporary tattoo "A flock of birds" is about the free and independent. Birds symbolize freedom, because they are always free in their flight, and their flock is our dreams and thoughts that have not yet been fulfilled, which we send on the same unknown flight upwards. If you believe and act, they will definitely come true. Beautiful and symbolic tattoos for girls Arley Sign – created with love.
Additional information:
Best quality

Safe and non-toxic

Easy to apply

Plant based organic paints

Simply remove with baby oil

For anyone from 3 years old

Shipping
Безкоштовна доставка від 500 грн при оплаті картою (Україна). Відправки понеділок-п'ятниця, всі замовлення зроблені після 15:00 у п'ятницю, поїдуть до вас у наступний понеділок.
Новою Поштою по Україні - від 70 грн
Міжнародна доставка Укрпоштою - від 300 грн (до 14 днів)
Міжнародна доставка DHL - від 1500грн (до 5 днів)

Payment
Мінімальна сума замовлення на сайті - 100 грн
банківськими картками
Apple/Google Pay
Приват 24
Оплата при отриманні