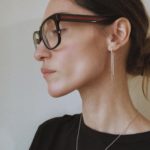 A snake, a star, or a dagger – no matter what is your style and favorite color, but these classic details complement your outfit the best. These are not elaborate flowers, striking from a distance. It's not a revealing blackwork. The "Classic Details" set is suitable for both, gentle romantic natures, who go to be photographed in a field of flowers, and for brave climbers, who want to make their image even more bold. So, try these temporary decorations and love them forever.
Additional information:
Best quality

Safe and non-toxic

Easy to apply

Plant based organic paints

Simply remove with baby oil

For anyone from 3 years old

Shipping
Безкоштовна доставка від 500 грн при оплаті картою (Україна). Відправки понеділок-п'ятниця, всі замовлення зроблені після 15:00 у п'ятницю, поїдуть до вас у наступний понеділок.
Новою Поштою по Україні - від 70 грн
Міжнародна доставка Укрпоштою - від 300 грн (до 14 днів)
Міжнародна доставка DHL - від 1500грн (до 5 днів)

Payment
Мінімальна сума замовлення на сайті - 100 грн
банківськими картками
Apple/Google Pay
Приват 24
Оплата при отриманні