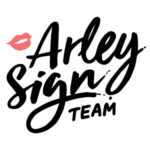 Looks like real – that's exactly what you'll hear every time you apply a temporary Flower Butterfly tattoo. Every detail is drawn and taken into account, so butterfly will come to life and flutter its delicate wings. The composition looks incredible together and as separate elements, experiment and choose what you like best. Arley Sign temporary tattoos – realize your wildest ideas with us.
Additional information:
Best quality

Safe and non-toxic

Easy to apply

Plant based organic paints

Simply remove with baby oil

For anyone from 3 years old

Shipping
Безкоштовна доставка від 500 грн при оплаті картою (Україна). Відправки понеділок-п'ятниця, всі замовлення зроблені після 15:00 у п'ятницю, поїдуть до вас у наступний понеділок.
Новою Поштою по Україні - від 70 грн
Міжнародна доставка Укрпоштою - від 300 грн (до 14 днів)
Міжнародна доставка DHL - від 1500грн (до 5 днів)

Payment
Мінімальна сума замовлення на сайті - 100 грн
банківськими картками
Apple/Google Pay
Приват 24
Оплата при отриманні