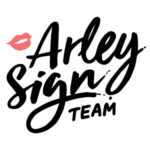 Temporary tattoos with a chemical formula – an interesting author's tattoo. Serotonin is often called the "hormone of happiness." Indeed, it is an antidepressant that drives depression and makes a person's life joyful. If the level of this substance rises, mood improves, if a good mood appears, serotonin begins to be produced. Now you can always say that you are all right with serotonin.
Additional information:
Best quality

Safe and non-toxic

Easy to apply

Plant based organic paints

Simply remove with baby oil

For anyone from 3 years old

Shipping
Безкоштовна доставка від 500 грн при оплаті картою (Україна). Відправки понеділок-п'ятниця, всі замовлення зроблені після 15:00 у п'ятницю, поїдуть до вас у наступний понеділок.
Новою Поштою по Україні - від 70 грн
Міжнародна доставка Укрпоштою - від 300 грн (до 14 днів)
Міжнародна доставка DHL - від 1500грн (до 5 днів)

Payment
Мінімальна сума замовлення на сайті - 100 грн
банківськими картками
Apple/Google Pay
Приват 24
Оплата при отриманні