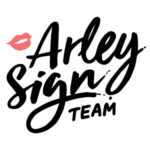 Latin inscription Carpe Diem means Seize the day, i.e., live here, now, immediately. Value each moment and realize that today will never repeat. Breath to the full and take a risk where you want to give up. Therefore, it is a great idea to have such a reminder in the form of a tattoo on your hand. To avoid getting lost in the routine and breathe to the full every day and every second.
Additional information:
Best quality

Safe and non-toxic

Easy to apply

Plant based organic paints

Simply remove with baby oil

For anyone from 3 years old

Shipping
Безкоштовна доставка від 500 грн при оплаті картою (Україна). Відправки понеділок-п'ятниця, всі замовлення зроблені після 15:00 у п'ятницю, поїдуть до вас у наступний понеділок.
Новою Поштою по Україні - від 70 грн
Міжнародна доставка Укрпоштою - від 300 грн (до 14 днів)
Міжнародна доставка DHL - від 1500грн (до 5 днів)

Payment
Мінімальна сума замовлення на сайті - 100 грн
банківськими картками
Apple/Google Pay
Приват 24
Оплата при отриманні