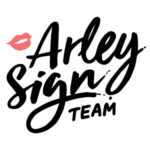 Wide petals, juicy green foliage – these flowers are accustomed to the southern sun and bloom in the riot of the summer nature of the south. It seems that the sun plays on the petals, bees buzz around and butterflies flutter, and the air is filled with summer sultry sounds. This tattoo is for those who can not live without summer, who even in winter wants to keep at least a part of the hot sunny day. It can be used by a set or by individual elements.
Additional information:
Best quality

Safe and non-toxic

Easy to apply

Plant based organic paints

Simply remove with baby oil

For anyone from 3 years old

Shipping
Безкоштовна доставка від 500 грн при оплаті картою (Україна). Відправки понеділок-п'ятниця, всі замовлення зроблені після 15:00 у п'ятницю, поїдуть до вас у наступний понеділок.
Новою Поштою по Україні - від 70 грн
Міжнародна доставка Укрпоштою - від 300 грн (до 14 днів)
Міжнародна доставка DHL - від 1500грн (до 5 днів)

Payment
Мінімальна сума замовлення на сайті - 100 грн
банківськими картками
Apple/Google Pay
Приват 24
Оплата при отриманні