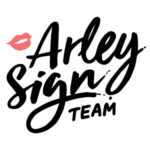 A huge metropolis, a place where you can easily get lost and reach the top, the dream city is New York. Planning a train to the "Big Apple"? So they call it all over the world. It attracts dreamers, musicians and businessmen, it has many prospects and disappointments – this is New Yurk. In a tattoo, the soul of the big city – the Statue of Liberty – is united by a single line, which became the symbol of all America and its heart – the Empire State Building. Visit the unique Hanging Brooklyn Bridge and the financial business center of Wall Street. A lot of emotions and feelings are experienced again and again with a temporary tattoo "New York".
Additional information:
Best quality

Safe and non-toxic

Easy to apply

Plant based organic paints

Simply remove with baby oil

For anyone from 3 years old

Shipping
Безкоштовна доставка від 500 грн при оплаті картою (Україна). Відправки понеділок-п'ятниця, всі замовлення зроблені після 15:00 у п'ятницю, поїдуть до вас у наступний понеділок.
Новою Поштою по Україні - від 70 грн
Міжнародна доставка Укрпоштою - від 300 грн (до 14 днів)
Міжнародна доставка DHL - від 1500грн (до 5 днів)

Payment
Мінімальна сума замовлення на сайті - 100 грн
банківськими картками
Apple/Google Pay
Приват 24
Оплата при отриманні